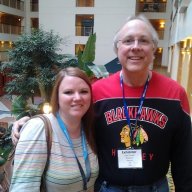 Apr 10, 2013
269
45
28
69
John, thanks for posting the videos! Fyi, the first video is coming up as 'unavailable', so there might have been a copyright claim, or the video may need to be uploaded again.

Straight out of the box, they're sounding musical and dynamic as far as I can tell through my pc's speakers. They also look beautiful. With further breakin the they should open up even more and sound a bit more refined and smooth. How many hours do you have on them so far?
Bodhi - yes it's a copyright issue with the song "Barcarole". I'll have to wait til I'm back from Axpona before I can post additional videos from vinyl.
I'm guessing I have about 50 hours on the speakers and new linestage.