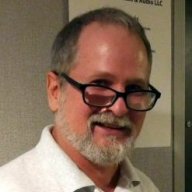 [Industry Expert]/Member Sponsor
Jul 22, 2013
739
1,160
370
David Griesinger is an acoustician and psychoacoustican who is not particularly well known in home audio circles. In this post we will examine how some of the concepts he articulates are present within the works of other researchers.

To lay a foundation, here are three quotes from Griesinger (which you may have seen before):

"The earlier a reflection arrives the more it contributes to masking the direct sound."

"Envelopment is perceived when the ear and brain can detect TWO separate streams: A foreground stream of direct sound, and a background stream of reverberation. Both streams must be present if sound is perceived as enveloping." (Implied is that there must be a time gap in between the two streams to differentiate them.)

"Envelopment is the holy grail of concert hall design. When reproducing sound in small spaces [such as home listening rooms], envelopment is often absent."

Starting on page 185 of his book "Sound Reproduction: The Acoustics and Psychoacoustics of Loudspeakers and Rooms", Floyd Toole presents some interesting observations about sound fields:

"A serious examination of listener reactions to complex sound fields in stereo reproducion was underaken by [Wolfgang] Klippel. The investigation attempted to relate listener descriptions of what they heard to measured quantities... According to Klippel the relevant loudspeaker measurements are the anechoic on-axis frequency response and the sound power response – or at least a sufficient collection of off-axis measurements to describe the reflected sounds arriving at the listening location."

So Klippel was trying to uncover the relationships between listener descriptions and loudspeaker measurements.

"Of special interest was his finding that what he called a "feeling of space" figured prominently into listener responses... responses were solicited for two broad categories, "naturalness" and "pleasantness", one relating to realism and accuracy, and the other to general satisfaction or preference, without regard to realism."

Klippel found that "naturalness" (realism and accuracy) was 30 % related to sound quality (coloration, or the lack thereof); 20% related to tonal balance; and 50% related to the "feeling of space".

"Pleasantness" (general satisfaction or preference) was 30% related to sound quality and 70% related to the "feeling of space".

Wow! I would not have expected the "feeling of space" to make a 50% contribution to "realism", and a 70% contribution to "preference"!!

Note that Klippel's "feeling of space" sounds an awful lot like Griesinger's "envelopment".

Toole continues: "Therefore, whether one is a picky purist or a relaxed recreational listener, the impression of space is a significant factor... Klippel chose as his measure of the "feeling of space" the difference between the sound levels of the multidirectional reflected sound and the direct sound at the listening location."

In other words, Klippel found that the reflected-to-direct sound ratio was related to this highly desirable "feeling of space". BUT (quoting Toole again; emphasis mine):

"There is an optimum amount of reflected sound; there can be too much or too little." This has been my experience as well. There definitely seems to be such a thing as too much reverberant energy.

Tool then writes in conclusion: "A good loudspeaker for this purpose would therefore be one that has two qualities: wide dispersion, thereby promoting some amount of reflected sound, and a relatively constant directivity index, so that the direct sounds and reflected sounds have similar spectra."

Now this is a place where I diverge somewhat from what Toole recommends: I propose taking Toole's "wide dispersion" radiation pattern and chopping it into TWO narrower patterns. One of these narrower patterns is aimed at the listening area, and the other is aimed in a different direction, such that it takes considerably longer to bounce its way to the listening area. One way to do this would be to trade Toole's wide monopolar pattern for the twin (and ideally somewhat narrower) lobes of a dipolar pattern, and then position the dipole speaker well out into the room to get that nice long reflection path length for the backwave.

And it just so happens that the very next section of Toole's book looks at findings of dipole advocate Siegfried Linkwitz.
Last edited: