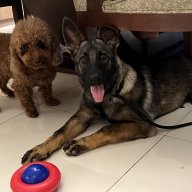 Mar 3, 2021
327
226
45
40
I have a full loom of Gobel. As you likely have read, they take 500 hours+ to burn in, so be patient. What I heard a few days In, compared to what I hear now, is much different.
With how much I am staying home and enjoying my music now 500 hrs is easy peasy… LOL…I just spent 200 hrs+++ on my audio room listening while assembling, tuning and breaking in my car audio and yes my Goebel SC does get MUCH better, I ditched my Siltech King totally already, considering to just buy another Siltech in Triple Crown level just to decide if I should totally abandon the brand or still need to combine. Goebel is very reasonably priced to have a full loom for the entire system, I just have to try one by one.
Problem is, with how much I listen to my system, now I am concerned about how long before I need to replace my NOS when acquired RCA 211 tube pair…. I have tried to look for replacement pairs to anticipate but no luck so far.