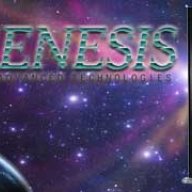 WBF Technical Expert (Speakers & Audio Equipment)
To mark the beginning of our second decade in business, we are going to pull out all stops and make this a CES to remember. I've been avoiding bringing anything big to CES because ever since we moved to The Venetian, we couldn't pull a semi- up to the door and unload one of our big speakers. Well, this year my partners have finally convinced me that we need to show one of the Genesis line-source loudspeakers at CES. The room certainly isn't big enough for the Dragon, but thankfully we have Junior! Still, at over 6 feet tall and 220lbs, he's a big boy.
With a 48-inch midrange, 15 tweeters, two 12-inch woofers and 1000W built in servo-bass, the room is going to be barely large enough..... and might even be just a little too small. I'm always advocating the appropriate sized speaker for any room, and in this case, I'm going to bend my own rules a little..... but thankfully we can turn the bass gain down.
To match the back end, the front end is going to be the awesome TechDAS Air Force ONE. I discovered this turntable as my distributor in Hong Kong had one in the same room as the Genesis Dragon. Just last month, we demo'ed them together and knocked the socks of everyone who came in for a listen. Thanks to Nishikawa-san for sending me one to demo with!!
This is the turntable that Harry Pearson calls "in a class by itself" and says "LPs played back on the Air Force ONE have a
life
that they just do not with any other table in our experience".
http://www.hpsoundings.com/2012/11/review-capsule-air-force-one-turntable/
I'll update with the rest of the gear as things settle down. At the moment, the tonearm is still going to be a surprise. It's a new tonearm that is still in development by one of the greatest turntable/tonearm designers I know. He's still machining and sawing and filing away