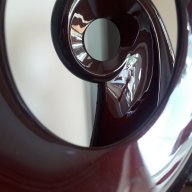 May 19, 2014
1,450
399
385
Much good content on this forum (thanks to all) but I couldn't seem to find anything specific to whether folks preferred an isolation rack / platform over footers let alone any compares of one versus the other (there are many choices as we all know). Some use both.

For my situation I'm looking into replacing my DIY baltic birch mass loaded rack and amp stands with mfr. racks (Grand Prix, Adona etc. candidates). Focus would initially be on my amp stands whereby my amps are on CS2 footers - to sell the CS2s + add $$ and buy SRA stands or go for something more affordable like aforementioned Grand Prix Audio stands and keep the amps on the CS2 footers. Which is better, I have no idea.

Feedback is very much appreciated.