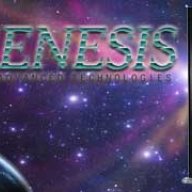 WBF Technical Expert (Speakers & Audio Equipment)
Sep 6, 2010
5,537
123
540
The next Pacific Northwest Audio Society meeting will be held Thur March 13th at 7:30pm at:
2840 W. Valley Hwy. N.
Auburn, Wa 98001
The address is club member Peter Cheon's warehouse. Peter is the designer of the Klaudio Ultra Sonic Record Cleaner used by many of our club members. What's worth visiting is that Peter is also the consummate audiophile DIY. He has numerous pairs of very interesting loudspeakers - including a replica of a 1940's Western Electric horn loudspeaker that was designed and built for a South Korean audio club that Peter belongs to.
Because we can....... we will use Peter's various loudspeakers to explore the difference between two extremes of amplification.
Club member Zsolt Mathe (Z-Infinity Audio), will provide the Z-Infinity 1 watt power amplifier; a one of a kind experimental design, using a single 6SN7 tube for the output stage, along with a single 12AX7 tube for the preamplifier stage. Designed for comfortable listening, this amplifier brings out the detail at lower volumes, something that high power amplifiers tend to miss. Perhaps the 6SN7 deserves to earn a place in being one of the most musical tubes when used for output? You will have to hear for yourself.
Club member Gary Koh (Genesis Advanced Technologies) will provide the GRA1440 Mark 2 version of the Genesis Reference Amplifier. This amp is the largest version, and delivers nearly 1.5 kilowatts into 4 ohms and over 750 watts into 8. The Genesis Reference Amplifiers (while they use Class D modules) do not sound anything like the usual Class D amplifiers. Reviews of the Mark 1 amplifiers have said that they are "a marvel of musicality", have "gorgeous soundstage, luscious tones and emotional connectivity", and "Class D amplification has reached maturity with the Genesis Reference Power Amplifier the proof of this accomplishment". But why trust reviewers? Come and hear for yourself.