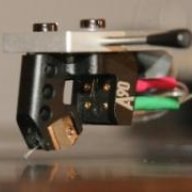 VIP/Donor & WBF Founding Member
Spectacular discovery
https://m.phys.org/news/2018-11-gaia-ghost-galaxy-door.html
Ant 2 is known as a dwarf galaxy. As structures emerged in the early Universe, dwarfs were the first
galaxies
to form, and so most of their stars are old, low-mass and metal-poor. But compared to the other known dwarf satellites of our Galaxy, Ant 2 is immense: it is as big as the Large Magellanic Cloud (LMC), and a third the size of the Milky Way itself.
What makes Ant 2 even more unusual is how little light it gives out. Compared to the LMC, another satellite of the Milky Way, Ant 2 is 10,000 times fainter. In other words, it is either far too large for its luminosity or far too dim for its size.
"This is a ghost of a galaxy," said Gabriel Torrealba, the paper's lead author. "Objects as diffuse as Ant 2 have simply not been seen before. Our discovery was only possible thanks to the quality of the Gaia data."