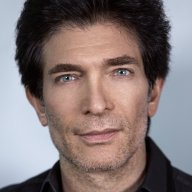 Site Co-Owner, Administrator
Jan 25, 2015
10,274
5,226
1,265
I had the pleasure today of making the acquaintance by telephone of Tony Ellington, proprietor of Ellington Hi-Fi in Point Clear, AL. I was referred to Tony by WBF member Audire.
Tony put me in contact with a turntable/tonearm set-up specialist who has installed a Reed 5T tonearm.
Tony is a delightful, friendly and, importantly, knowledgeable Southerner. His shop's audio lines include EMM Labs, Magico, Dynaudio, Air Tight, DS Audio, Hana, Koetsu, van den Hul, Aurender, Innuos, Reed and VPI.
If you happen to be in Alabama you should check out Tony's audio salon!
Tony Ellington
Ellington Hi-Fi
Point Clear, AL
251-421-1705
tony@ellingtonhifi.com
www.ellingtonhifi.com