Ediscreation Audio has been in business in Hong Kong for nearly 10 yrs, a branch of N&E Audio.
Edison Wong, the designer-owner is a friend of mine. He is an electrical engineer by training and worked parttime for his audio products in the past.
Now that the business of Ediscreation is thriving so rapidly, he has quitted his job and is working fulltime for his own company.
I wrote a brief review about his excellent audiophile switch on WBF in Dec 2020 (#5 of
Stereophonic asked me via pm to talk more on a new audiophile switch launched by N&E Creations of Hong Kong. It's actually deaigned and made by Edison, a friend of mine and one of the two partners of N&E. My previous threads on audiophile switches seem to have have stirred up the WBF CAS...

www.whatsbestforum.com
) and now a group of WBF members are using the switch very happily.
Edison makes several models of LPS for a few years already. They are good but competition in those price ranges are high.
Now I have to disclose Edison's newest creation - a flagship grade LPS named Firebird :
The Firebird LPS chassis is cnc from a billet of aluminium alloy. It's sturdy & heavy! There are several isolated internal compartments and additional vibration-modulating materials are applied onto the circuit boards.
It's a bit bigger than the other LPS models of Ediscreation.
The dc voltmeter on the front looks pretty, and its lighting can be switched off.
They are stackable because of the 4 round pillars.
Each Firebird can supply up to three devices of the same DC voltage.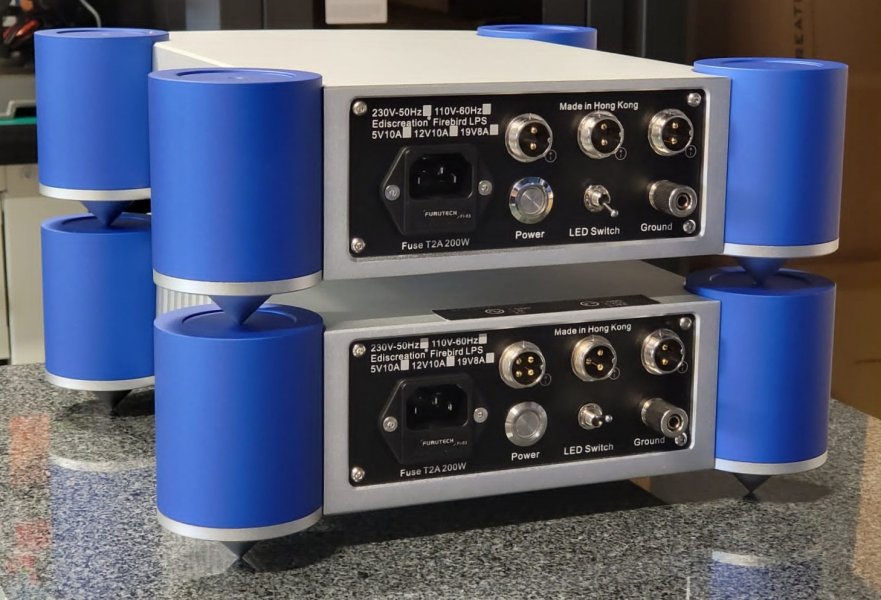 We tested the Firebird in two systems :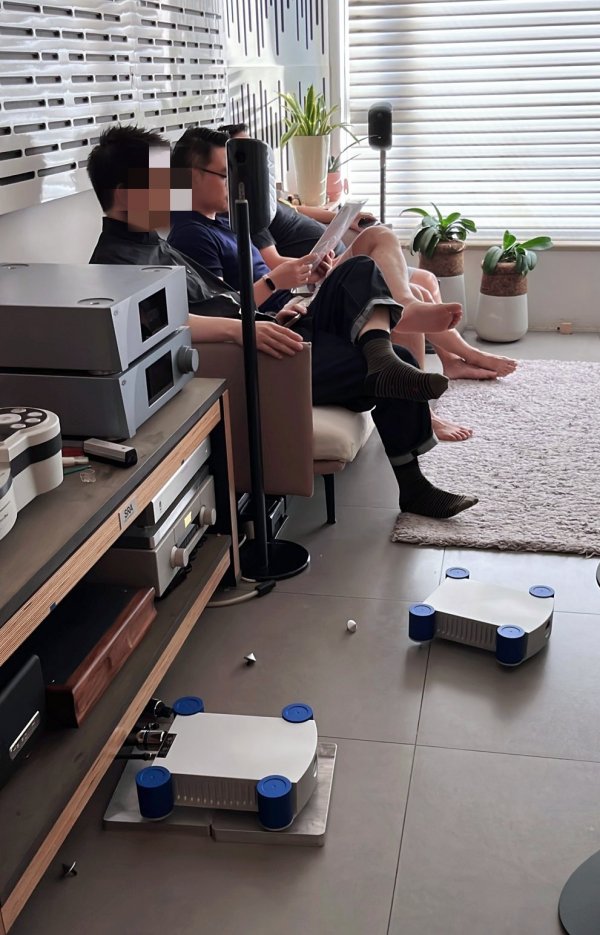 We compared it to another well-known brand and Edison' lower LPS model.
I am confident to say that Firebird belongs to the top three audiophiles LPS in the market.
In my friend Kahw's system it supplied a Cybershaft OP21 10M clock and two audiophile switches.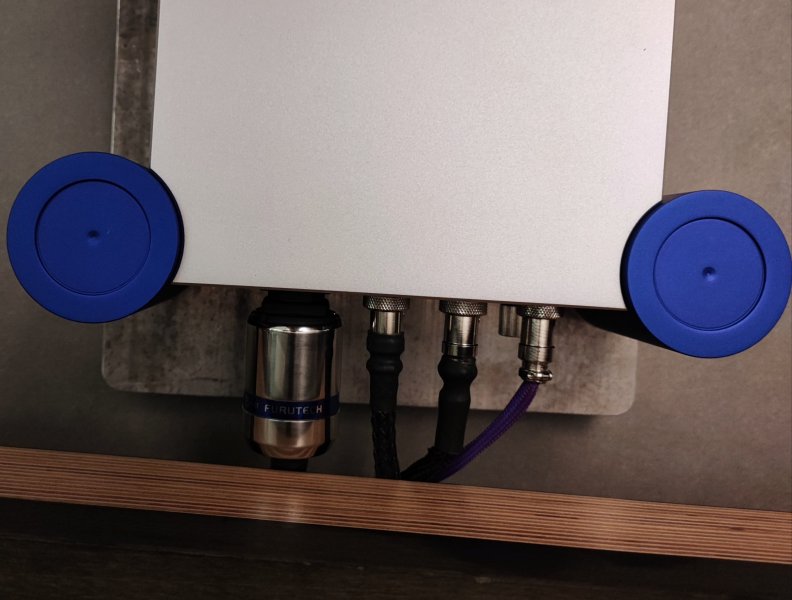 The Firebird by its own has elevated Kahw's CAS system to one of the two Best CAS I have ever auditioned.
All hifi factors such as quietness, resolution, dynamics, freq extensions ...etc are improved but most importantly the musicality also breaks new ground.
It's quite unbelievable that a single LPS can affect a whole audio system so much!
Last edited: