Following his Silent Switch OCXO, the
Ediscreation Ultra Silent Ripper
is another CAS best-buy made by Edison Wong in Hong Kong :
A friend of mine bought one last month. We together "opened-box" and tested ripping with different add-on gadgets.
Front :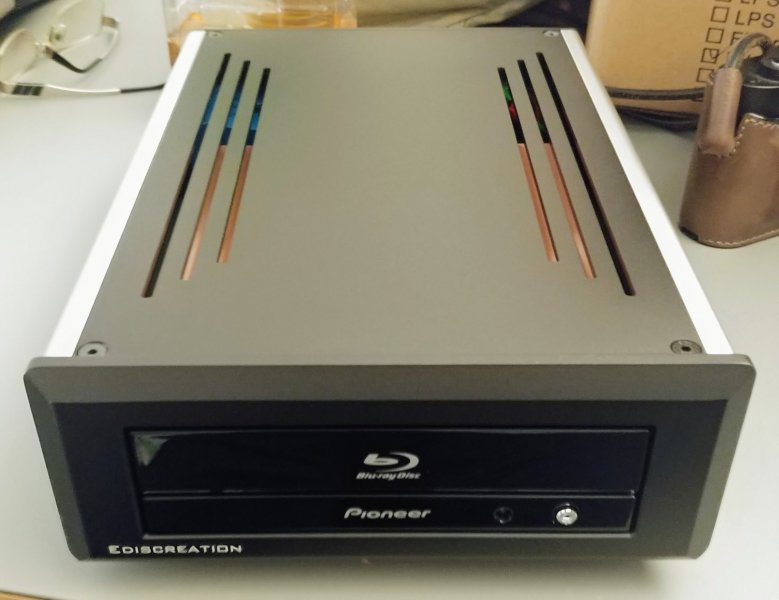 The back. There is a grounding-post for playing with audiophile groundboxes :
The beautiful interior.
No wonder it's so heavy. It got a thick copper bottom plate and the transport mechanism is also encased inside a copper cage :
The internal linear power-supply section and other circuitry are made with good components. Very neat & tidy.
But the highlight must be the OCXO clock module!
Some CAS audiophile friends of mine asked me :
Why is the ripper a CAS best-buy in the current Era of Streaming?
My answer to them is simple :
My personal experience till today is that the sonic performance of streaming is still inferior to playback of stored files, be them being stored in a NAS or better still in the internal storage of a server.
This is true even for very hi-end servers/streamers, such as the top Innuos Statement or Taiko Extreme.
And this is true no matter how the home network path has been tweaked expertly with gadgets such as audiophile switches, optical isolation ... etc.
In fact my personal experience is that carefully ripped files can better some of the native files, even high-rez ones of the same album bought from webshops!
Actually I always have doubt about the originality of the files carried by some of the webshops and whether these files have been remastered/manipulated or not.
On the other hands, the files obtained by ripping CDs, particularly those full-silver early edition CDs give consistently good sonic performance.
BTW tweaking the ripper can affect the sonic quality of the ripped files too.
This is NOT snake-oil!
My friend and I applied different footers (original plastic spikes ; Finite Elemente footers ; Obit Audio B40) on the Ultra Silent Ripper to rip the same cd.
The sonic diff of each of the ripped files was clearly audible.
We both opined that the Obit B40 made by Obit Audio of Taiwan gave the best ripped files.
The original hard plaster spikes of the Ripper :
Three Obit Audio B40 were placed underneath the Ripper :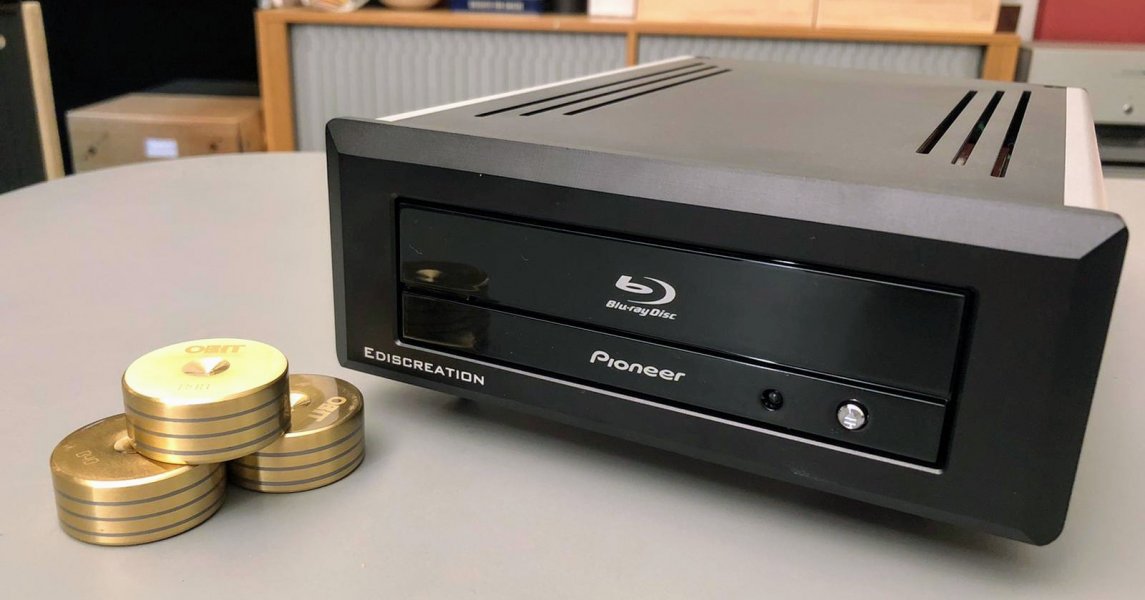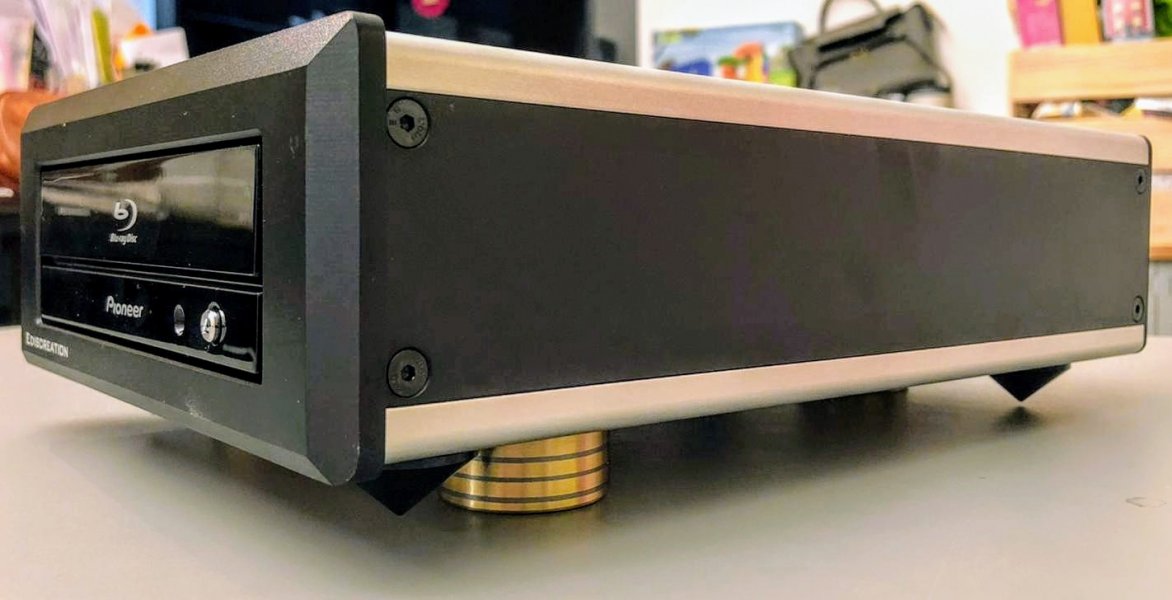 Please do test tweaking your rippers yourselves and compare the results.
It's fun!
Last edited: