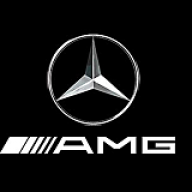 WBF Founding Member, Pro Audio Production Member
Apr 25, 2010
6,967
424
1,210
With the newfound push for more DSD downloads, the consumer is demanding more and more of their systems. Tape is still the all mighty king with high-end vinyl rigs right behind. So where does that leave digital? For years audiophiles have been less enamored with digital and slowly building up their tape and vinyl libraries. With the advancement of new digital technology, DSD has never been more affordable and easier to listen to.
I have for years, strived to attain the best digital transfers possible of tape and direct-cut vinyl. With the advancement of new digital formats and better converters, the gap has slowly gotten narrower. For the first time anywhere, I have assembled the best of the best. For the Wilson Audiophile downloads, we did tape transfers though 5 different converters and let the Wilsons listen blindly to the files. Like Daryl said, the differences are not subtle. Now you, the consumer, can decide for yourself.
In the next coming weeks, I will be uploading DSD files from 5 different converters. You get the pick the best sounding one. There are no losers. All of these converters will best the converters of just a few years ago. The below converters need no introduction. You may have heard about their merits here or over at SA-CD. Now, you get to make the definitive call.
I will be doing master tape transfers of 3 different genres of music from a modified Studer A80RC MkII through a Doshi tape pre. To make the playing field level (because of the Grimm), all recordings will be done at DSD64fs. Later I may put 1 or 2 files up of 128fs and 256fs.
From top to bottom:
Modified Korg MR2000s BLK
Modified EMM Labs ADC8 IV
Ayre QA-9 and Mytek Stereo 192/DSD DAC
Merging Technologies Horus
Grimm AD1
I'll also include the Tascam DA-3000 when I receive it.
What say ye??
Last edited: