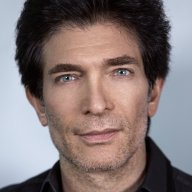 Site Co-Owner, Administrator
Jan 25, 2015
11,742
7,335
1,465
Do tube electronics impart a sameness to the sound of our music -- do they homogenize in some way the sounds of our stereo systems?
In a thread comparing the Lampizator Horizon to the dCS Vivaldi Apex MikeL wrote:
The other thing to consider is whether the Horizon has any tube artifacts that impart a sameness over the music. i did not hear that when i listened to the Horizon at Axpona, but 5 years ago, when i compared the Lampi GG 1.5 and the Aqua Formula dac directly in my system i found the Formula was more synergistic with my system, and allowed my system to be more truthful about the music. the tubes obscured information in some spots. i was reminded i was listening to tubes with the GG 1.5.
LampiNA replied:
"I am glad you don't detect this quality with the Horizon.
I would just gently mention that two generations of Lampizator DAC designs have happened in the 6-7 years since that build and the tube output stages of the entire line up do not portray this quality."
-----------------------------------------------------------------------------------
Other than early conrad-johnson and very "romantic" traditional tube sound, I almost invariably prefer tube electronics to solid-state electronics, component by component. I have made these direct comparisons many times and in many systems. Tubes just "work" for me. Tubes allow me a greater emotional connection to the music.
But I 100% believe that tubes are another merely subjective preference of this hobby. I totally get that many other audiophiles feel differently, and find tube electronics sonically objectionable for one or more reasons.
Despite my personal preference for tubes us tube aficionados have to be intellectually honest and acknowledge that people who prefer solid-state electronics often feel that tubes impart a sameness -- a homogeneity -- to the sound.
Years ago Michael Fremer directly compared in his system VTL Siegfried IIs to the mighty darTZeel 458s. Michael preferred the darTZeels.
Our MikeL several years ago gave me the opportunity to compare in his system the mighty VAC 450s to the darTZeel 458s. I came away with tremendous respect for the darTZeels, but I would've walked out the door with the VAC 450s.
MikeL, in contrast, preferred the darTZeels. If I remember correctly -- and MikeL should please correctly me if I am wrong -- one of the reasons MikeL preferred the dartTZeels is that he felt the VAC 450s imparted a very slight tube sameness to the sound.
What do you think? Do you feel tubes impart a sonic sameness to the sound of music?
Last edited by a moderator: