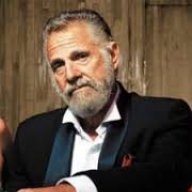 Nov 16, 2014
3,646
1,698
445
Congrats to AlsyVox and Omega for setting up the best system at RMAF 2019!
I listened to this system for at least an hour Saturday and Sunday, some recordings were incredibly lifelike. We've all heard those moments of realism from excellent systems from time to time... this system does this consistently, and not just with some instruments, it does this with vocals, with string instruments, with drums, etc.
In the beginning, I had my doubts these speakers could do bass and dynamics, but then they'd play a demo track that did just that. Stand up bass was awesome. Large drums were convincing. WOW.
This being an audio show it wasn't perfect, the room was too big for the speaker's bass output, they probably weren't flat down to 20 Hz but I asked their designer, Daniele about the bass and he said in a large room it's probably be 6 dB down at 22 Hz, and in a smaller room can achieve a flat response down to 22 Hz. The room was also far too live and it took a couple of tracks for my brain to separate out the room's contribution from the recording. To be fair the room is so large that absorption would have required a much larger stack of fiberglass panels than is reasonable to expect for an audio show, and despite the room's annoying long decay times the music was still amazing. Also, people talk too much inside the room... it's hard to avoid, I know.
I want to thank Daniele and his colleagues for setting this system up and giving RMAF attendees an opportunity to experience it! It's one of the best systems I've heard and this isn't something I expected at an audio show where conditions don't lend themselves to acoustic excellence. And I understand with a better room and more dialed setup it can get even better!