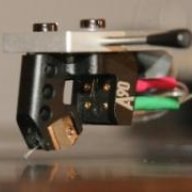 VIP/Donor & WBF Founding Member
There are recent indications that dark energy may not be constant, potentially dealing a blow to Einstein's cosmological constant, and potentially implying that dark energy is getting stronger, perhaps to a point where the universe may eventually experience the Big Rip, whereby all regular matter is destroyed.
Two fascinating articles here, with Forbes going deeper
http://www.forbes.com/sites/startsw...-which-would-lead-to-a-revolution-in-physics/
Recently, however, a team of scientists has begun using X-ray emitting quasars, which are much brighter and, hence, visible at even earlier times: when the Universe was only one billion years old. In
an interesting new paper
, scientists Guido Risaliti and Elisabeta Lusso use quasars as a standard candle to go farther back than we ever have in measuring the nature of dark energy. What they found is still tentative, but astounding nonetheless.
Using data from around 1,600 quasars, and a new method for determining the distances to them, they found a strong agreement with the supernova results for quasars from the past 10 billion years: dark energy is real, about two thirds of the energy in the Universe, and appears to be a cosmological constant in nature.
But they also found more distant quasars, which showed something unexpected: at the greatest distances, there's a deviation from this "constant" behavior. Risaliti
has written a blog post here
, detailing the implications of his work, including this gem:
Our final Hubble Diagram gave us completely unexpected results: while our measurement of the expansion of the Universe was in agreement with supernovae in the common distance range (from an age of 4.3 billion years up to the present day), the inclusion of more distant quasars shows a strong deviation from the expectations of the standard cosmological model! If we explain this deviation through a dark energy component, we find that its density must increase with time.​
https://www.sciencealert.com/the-un...ught-it-might-take-new-physics-can-explain-it