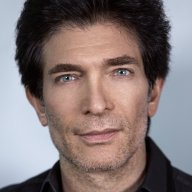 Site Co-Owner, Administrator
Jan 24, 2015
14,308
10,976
2,665
We often enjoy comparing and contrasting the sound qualities of original LPs to reissued LPs, and one reissue label's product to another reissue label's product (e.g., Classic Records versus Analogue Productions; DCC Compact Classics versus Mobile Fidelity), and different versions of the same title reissued by the same reissue label (e.g. Classic Records 33rpm versus 45rpm; double-sided 45rpm versus single-sided 45rpm; different vinyl formulations).

What about comparing LPs and tapes of the same titles?

Who has compared an Analogue Productions LP (or another reissue label's vinyl) to an Analogue Productions tape of the same title?

PS: I cannot wait to compare the Analogue Productions tape of Leibowitz, Royal Philharmonic Orchestra - Mussorgsky: The Power of the Orchestra to the Chesky vinyl reissue of the same performance I carry around with me!