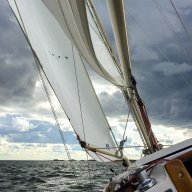 Dec 7, 2011
9,496
6,376
1,335
This topic came up in Marty's amplifier thread. Member cableman questioned Roy Gregory's review methods. Mr. Gregory stated that he will change speaker positioning within the room to better optimize the sound of various amplifiers being reviewed. My question is: does changing more than one variable at a time change your opinion about the value of the review of the component being compared?
What would you think of a turntable review if the reviewer changed the tonearm and cartridge to optimize the sound of the turntable in a given system context?
This is my response to Ron Resnick in the thread which I deleted because it is off-topic to Marty's thread.
After exhaustive research I have not found this in the Ten Commandments. You state this as though it were a law of nature or a maxim of science. It is neither; it is merely your opinion..

You have your opinion as to how amplifiers should be evaluated. Repositioning the loudspeakers to maximize the subjective sound quality of the combination is an alternative review protocol.

I would think that the fewer variables in a review, the better. But I have no dog in this hunt.

I think either amplifier review protocol is rational and defensible. All that really matters, I think, is that a reviewer follows his/her selected protocol consistently.
Ron, the reader is free to believe whatever he wants from a review. Personally, I don't want to see the reviewer change more than one variable at a time before describing the effect on the sound. The exception I can think of is replacing an entire chain of electronics from one brand to another brand.
I did not know that this was a consistent process for Roy Gregory. I appreciate that cableman pointing it out. Knowing this about Mr. Gregory's amplifier reviews has changed my opinion about the validity of the reviews.
Marty did not do that when he made the comparison. I did not do it when I compared two different electronic chains in my system. Knowing the review process is helpful because it helps us place value on the results of the review.