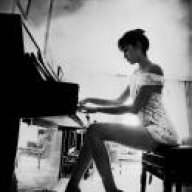 Feb 8, 2011
21,927
601
113
▪
https://amp.businessinsider.com/saudi-buyer-los-angeles-compound-photos-2019-5
The mansion is no winning architectural design...IMO.
The infinity pool is always nice. There are some trees and gardens around.
The compound itself is that, looking like a compound to run businesses in leasure ways.
Inside the rooms are modern with many windows (glass).
It's not a small property, so it needs extensive maintenance from a team of gardeners, pool keepers, cooks, house keepers, chauffeurs, ...the full normal team that comes with such compounds.
I know that Saudi people are highly interested in the entertainment business now. They want to diversify their investments, their high dividends across all fields, beside oil. Now that theaters are expanding across the sands, so are the learning processes. Anyway, it's only one small aspect of it...I'm sure there's more.
Expensive in that neighborhood, very.
Last edited: