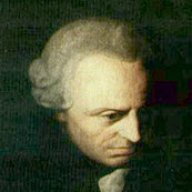 Mar 4, 2014
3,244
3,160
550
EL-34s
Anyone remember Thor Audio monoblocks, built, or should I say over-built - by Paul Marks?
TPA-60
TPA-30
I covered the
TPA-30
in 2005 for SoundStage - an early effort, heh - what did I know then.
" I can't get the image out of my head -- the image of George Jetson,
audiophile
. When George comes home after a hard day at Spacely Sprockets and goes to warm up his rig, his amplifiers look like large hockey pucks mounted on carbon-fiber cones. George glances into a meter and turns some small knobs as slender glowing cylinders rise from a golden surface. The amps fly around the room. Holographic images of the Kingston Trio Antiqua form in the air and begin to play. Wow, is that a Martin guitar? Of course -- this
is
an historically informed performance. George grooves to the tunes while Jane dials in dinner. Shane and the boys strum their way through "Sloop John B," and life is good at Skypad apartments. ..."