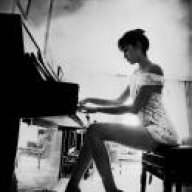 Feb 8, 2011
23,555
1,018
435
LG OLED TV Model C8 65" Class - $2,000
Once in a while our favourite movies on Blu-ray 4K, 3D, music on LP, CD, SACD, audio amplifiers, loudspeakers, music servers, computers, headphones, TVs, front projectors, etc., etc., etc. go on sale for one reason (last year models, fires, etc.) or another (liquidation, bankruptcy, etc.). If you see something that you know is an exceptional sale price, you're in the right thread to share those findings that someone would certainly benefit.
Sure, make sure of the source first, do your diligent research; nobody want to be screwed, scammed, ripped off, taken for a ride, deceived, lied to, taken advantage of, broken dreams, broken products, no warranty, no service, so insurance, no assurance, no bad deal, too good to be true, all that bandwagon jazz from hell.
That 65" LG C8 is a pretty good deal for two grands. Yes, it's last year model and it's an OLED TV 4K HDR Dolby Vision.
Yes it's last year best rated TV from all TV reviewer experts. Yes it can get burn-in issues if not attended precaution.
And yes eBay some people are afraid, very afraid, like afraid of the darkness @ night in a pitch black sky.
If you fit that category, it's available @ your normal video dealership for only $1,000 more.
Anyway, here she is for $2,000 on eBay. It's up to each person to make her move or not.
Tomorrow we'll have 8K OLED TVs, rollable ones, and 85" across. But not for two grands.
* Have you seen a good deal recently, the best deal? ...On anything entertaining from the world of electronics,
son et lumière?
Last edited: