First adventures in room measurement and using the Duo XD parametric EQ, and would appreciate a bit of hand holding and advice from the experts to help me to learn and better understand how best to approach getting it right.
The software in the Duo XD allow you to do 10 point adjustments from the screen below in the XD control software when linked to each speaker using USB/ Ethernet -
First job was to take a simple measurement using a calibrated mic connected to the XTZ soundcard and then using REW get a couple of consistent measurements from my listening position (so single point rather than average).
This is what you see between 10-200 Hz -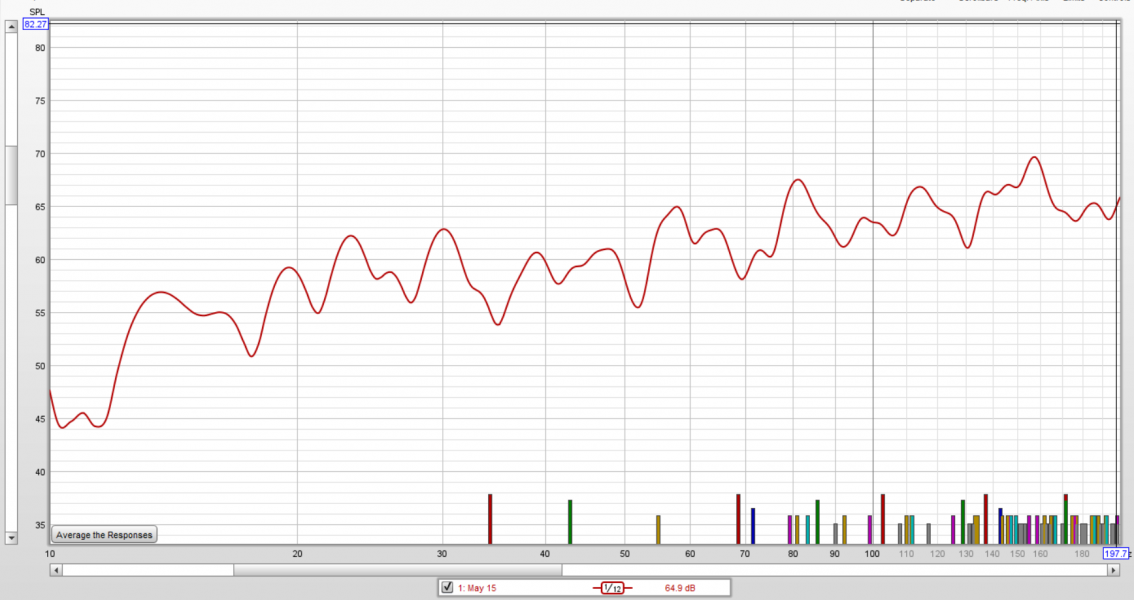 What I hear from my seat with no EQ applied is some boominess when I lean forward about a foot, less so if I lean back or stand behind the sofa. As the volume goes up the boominess then seems to travel back and reach my listening position without leaning forward.
Where do I go from here then?