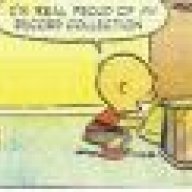 May 25, 2010
1,358
713
495
After having a decline in my hearing for the past several years (started about 6 years ago when I turned 70), I have tried to find hearing aids that were of audiophile quality. My first two sets, from Costco and then from Oticon, were better than no hearing aid, but were tuned for improving speech and not hearing. Then, a few months ago, an old long time audiophile friend (we actually went to kindergarten together 70 years ago), who had similar problems, told me about a hearing aid he had read about in Michael Fremer's Analogue Planet (which I normally don't see). It was in an article from October 2020.
https://www.analogplanet.com/content...d-hearing-aids
He had gotten a pair after trying a half dozen different hearing aids over the years and was super happy with the results. He even told me about a hearing aid dealer in San Diego who had established a group of audiologists around the country who would fit the hearing aids and buying through his company, there was a signficant discount in the price. I called up and was referred to a local audiologist who fitted me with the hearing aids. Normal price was $6000 for a pair, and the discounted price was $4600. (I also have medicare supplemental insurance that paid an additional $1500 - Medicare itself doesn't pay for hearing aids). Here is the dealer, Ziphearing in San Diego. I did the transaction with them on the phone and went to their recommended audiologist who was about 8 miles from my home. He treated me like any other patient, even though I was getting discount. Ziphearing handled the payment and submitted the insurance information - I got a check a few weeks later from my insurance company for the amount they covered
.
https://www.ziphearing.com/
As per my friend's recommendation as well as Fremer's, I have been using the Pure Sound Mode, which is superior to the Music Mode. I was also fitted with a rubberized cover (not sure what to call it) that is shaped like miniature dome of a mosque that fits into my left ear canal. It has small slits in it which allows some air and makes the sound more natural than my earlier covers. My right ear (which is my better ear for hearing) has an umbrella shaped cover that fits in the ear canale.
What a wonderful difference in my hearing of music. If you are having hearing problems with music, I would highly recommend it. Widex - Moment 440 mric-r-d hearing aids. There is a 45 day free trial, and if you don't like them you can return them and get your money back. This is a really big improvement in my hearing and appreciation of music. For speech, you can easily change the settings with an app on your iphone. My audiologist helped me set up the app and the settings. The Widex has a charger where you put the hearing aids over night to recharge. I normally put the hearing aids on first thing in the morning and keep them on until I go to bed. Not having batteries to change is another benefit. There is a guarantee included that covers losing your hearing aids for a period of time - but I don't remember the details.
Larry