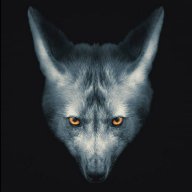 Dec 28, 2015
1,002
314
355
Ah, I should have clarified - USA trade shows.

I'd also like you to hear the

Donald North Audio Stellaris

amp with the silver Audio Note OPTs. I think it will drive LCD4's effectively (though I've never heard it with those cans). But it's the best tube amp I've heard with HD800s, and it's not even close. The way it fleshes out and creates 3D palpability not just to the stage in a macro sense, but to each individual instrument is really impressive. I've never heard the Viva unit.
Yes, I have had some discussions with guys who have that amp. It seems a nice unit. How much is it? I wonder of it will be at Munich?
On the Audio Note OPTs, I have to disagree with being 'the best'. I know that company well, and have owned some of their amps and DACs. The prices they charge for the 'better' OPRs is ridiculous. Better can be sourced for less money IME. No problem with Duelund caps though, top components. The Aries Cerat amp has no capacitors in the signal path.
The 2A3 tube is said by some as the nicest sounding tube. It has limited output though, so on some HPs may not have enough current? I heard the Viva 2A3 struggles a bit with the Susvara and Abyss, the Viva 845 does not. I seem to prefer big bottle amps like the 845s or the 813s, the latter which Aries Cerat use.