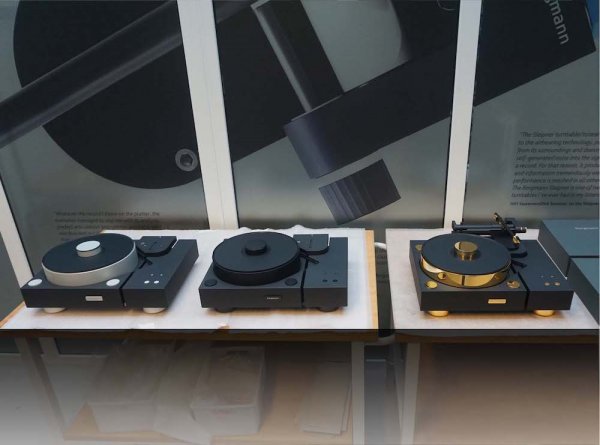 Pulled the trigger and ordered a black velvet & silver
Galder
with vacuum hold down & the
Odin
tonearm. Any cartridge recommendations ? How about the second tone-arm ? I have a Van den Hul Colibri platimum that I was thinking of using...
Though the new black & 24k Gold Galder looks stunning, it would look out of place in my system. The black velvet & silver
Galder
should compliment the black & silver
Ethos
CD player and of course the rest of the Gryphon electronics. Looking forward to having a reference turntable in the system again. My last reference table was a Brinkmann Balance. I have approx. 7,000 records, so no shortage in the software department.
I have a fully kitted out vintage Luxman PD-444 with a couple of tonearms & various mono cartridges for playing pre RIAA and RIAA reissues through a mono phono stage with variable EQ. So I am set there, thanks.