I was recently asked what I think is a pretty interesting question. I had been corresponding with RonR last Summer about all things analog, particularly set up, and mentioned to him, in the context of comparing two cartridges, that I was too busy to do much listening. I had recently bought a sailboat and was spending all of my free time on the water. Then, perhaps seeing some analogy, Ron asked me which I thought was more complicated, analog or sailing.
That got me thinking and I soon realized that there are indeed some interesting similarities between the two. What immediately came to mind, because of the idea of complication, was the need to make fine adjustments. The cartridge/arm/record relationship is paramount to good sound, just as the sail trim, heel and direction effect the boat's movement through the water. Adjustments, and knowing how to make them, add greatly to the enjoyment of each activity. But there are other similarities which are perhaps more significant.
Consider the effort it takes to play a record, or take a sailboat off of its mooring. The process of playing an LP has often been described as a ritual by some and a hassle by others. Cleaning the record, cleaning the stylus, taking the LP out of the sleeve, placing it on the platter, moving the arm over, slowly lowering the stylus onto the lead in groove, walking over the to listening seat and finally sitting and listening, are all part of the experience. Sailing involves checking the weather, getting to the mooring by launch, removing covers, clearing lines, hoisting sails, casting off, steering clear of obstructions and setting out to the open water, and then doing it all in reverse when returning.
These are activities which require some effort, but to those who enjoy them, this effort is part of, and inseparable from, the activity itself. We are not simply tapping a glass screen to select a track or turning a key to start the engine on a motorboat. We recognize the effort required to pursue these hobbies and perhaps benefit from a different kind of connection to the activity. There is something physical and palpable to adjusting the VTA and placing an LP on the platter, as there is to feeling the pressure on the jib sheet and touching the tiller while making tiny adjustments for changes in the wind. For us, it is all a necessary - and integral - part to getting the most out of the experience.
One goal of a properly set up analog front end is to better experience the beauty of the musical performance. I think this is very analogous to tuning a sailboat to better enjoy moving through the water on a beautiful, sunny and windy day. Ron, I do not know which is more complicated, but I will say that they are both well worth the effort.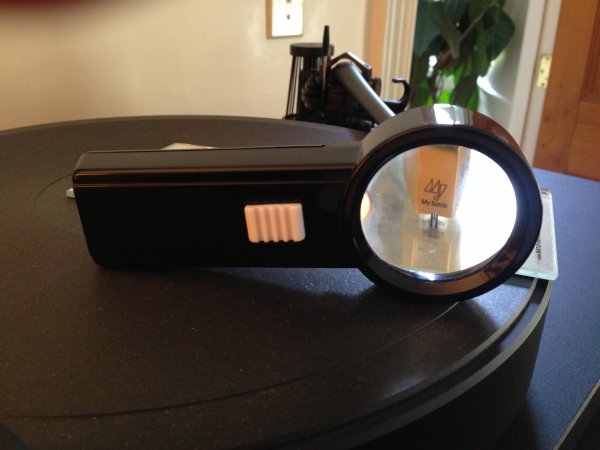 Last edited: