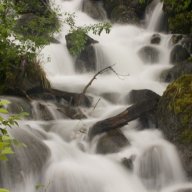 Oct 22, 2011
1,959
929
455
Hopefully this question makes sense. I have an Ayre VX-R 20 amp and want to get a preamp to replace my Ayre K-5xe MP. The main reason why I am replacing the pre-amp is that I want one with a balance control since my seating position is off center and I don't have much flexibility to move the speakers.

Should I be paying close attention to the output impedance of the pre-amp? The K-5xe output impedance is 55 ohms per phase.

I have been looking at the BAT Vk-43SE which has an output impedance of 200 ohms per phase. I am also looking at the Bryston BP-26. I am not sure what the output impedance is for that unit.

The input impedance of the Ayre VX-R 20 is 1 Mohm per phase.