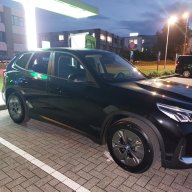 Jan 23, 2011
6,767
1,513
650
Left side is mainly glass doors and windows - not great. Right side is partially open to the kitchen. No treatments yet
That looks indeed like a quite challenging space .
I had a uncovered glass front and side wall in my amsterdam appartment and it was kinda difficult to relax / listen because of all the reflections .
I d think you would have problems getting optimal bass with the speakers placed this way because of the open kitchen area .