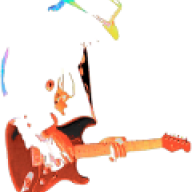 Member Sponsor & WBF Founding Member
After almost a year of eyeing this used NM++ copy at my favourite record shop, I finally broke down and bought it yesterday. It kinda hurt to lay out the $75 + taxes, but man what a sonic treat this is! This is my very first early Mofi pressing and it surprised me somewhat by it not being pressed on heavier stock. It feels like a standard pressing. No matter really as the SuperVinyl used by JVC Japan is as quiet and crystal clear as anything else I own on heavier weight ones. I think my new interest may be trying to secure more of these, I am THAT impressed with the quality.
Just wanted to share my absolute delight on this purchase!