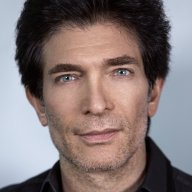 Site Co-Owner, Administrator
Jan 25, 2015
7,859
2,222
490
The song, "A Whiter Shade of Pale," released by Procol Harum in 1967, is one of my favorite songs, but I have no idea why. The lyrics are whimsical and enchanting, but cryptic.

I know that Classic Records released a re-issue single of this song and test pressings of the single, including a 33/45 12" 180g Quiex LP.

Who knows the details of the recording history of this track? I ask because I personally think the recording quality sounds pretty poor.

In 1967 obviously it was an analog recording. Was it recorded originally in mono or in stereo?

Who has an original record of the song?

Who has the Classic Records re-issue?

How does the original pressing compare to the Classic Records re-issue?

Who has this on tape? How does the tape compare to the vinyl?
Last edited: