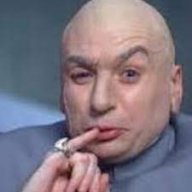 Site Founder, Site Owner, Administrator
Mar 31, 2010
26,990
23
38
It is with great pleasure that I would like to make the following announcement.

As of today fellow member Ron Resnick has assumed ownership of Amir's portion of Whats Best Forum and will become an equal and co owner with me in the running of Whats Best Forum. Ron and I have been close friends for the past several years and we have found that we share the same passion in this hobby of audio and all things related. From this came discussions between Ron and I in the assumption of forum Co-owner

Most of you know Ron for his amazing abilities in reviewing speakers as well as his intense search this past year for his perfect set of speakers that will occupy center position in his new sound room which is under construction. Over the past few years Ron has been prolific in posting many wonderful threads that have remained great topics for discussion. He is the consummate gentlemen in his involvement here at WBF and for that reason I felt Ron would be excellent in his new position.We will have some very exciting plans that we will gradually unveil over the next few months so please stay tuned.

Ron and I will both serve as forum Administrators. I will continue to serve as the Managing Member of the forum.

Ron and I would like to thank Amir for his initial involvement in the set up of WBF and for the work that he has contributed. Amir will remain here as a Registered Member just like everyone else and will contribute to the forum as he so chooses going forward.

So once again please welcome my very good friend Ron Resnick to the position of Co-owner of WBF and in the position of Administrator. Lee (RBFC) and Tom (treitz3) will continue to serve as our moderators.

I would like to invite members to contact either Ron or myself should you have any suggestions to grow the forum. It is our goal to continue to make WBF the most successful audio forum on the internet.