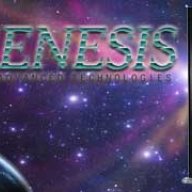 WBF Technical Expert (Speakers & Audio Equipment)
For a jazz lover, it is always a wonderful surprise to find a fabulous new jazz album released on vinyl instead of the reissues and yet more reissues of 50-year old music. Even though Jazz is the most American of music, according to the Google Music Timeline, it comprises a very tiny portion of music released today - even though Jazz made up over 50% of new music releases prior to 1960.
Wycliffe Gordon is a relatively young (he is not yet 50) American jazz trombonist who is also a collegiate-level music educator, composer, band leader, scat singer and plays 22 other instruments including the didgeridoo. He was discovered by Wynton Marsalis while playing in his college jazz band and brought on tour a year later. He was also mentored by pianist Marcus Roberts.
This album - Hello Pops! - is a swing album (my favourite sub-genre of jazz) dedication to Louis Armstrong whom Gordon attributes as the inspiration for his love of Jazz. It's a swinging album with soulful singing and heartfelt emotion - but what stands out for me is Gordon's trumpet solos where he distills the essence of Armstrongs, imbues it with respect, and spits it out in a refreshing, engaging tone. I would buy the album for his trumpet alone, but he also scats and plays the trombone and sousaphone.
The title track "Hello Pops!" composed by Gordon is a real ear-worm and will definitely have you humming the melody for weeks. Other songs on the album were all poignant in Gordon's personal as well as musical life - Keyhole Blues, Dream A Little Dream (featuring Nancy Hams), Hello Brother, Black and Blue" result in an album that you can listen to over and over again.
Not the best production quality, with thin vinyl and slight noise on the surfaces, but this is NOT an audiophile pressing. This is music first, and a music lover's treasure. This is an album that I anticipate that I'll wear out listening to - so I've got 5 copies. A limited edition, only 150 copies were pressed. Quick. Support the musician and buy it from his website.
http://www.wycliffegordon.com/store/product-category/vinyl/