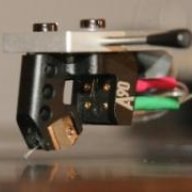 VIP/Donor & WBF Founding Member
If true, this is going to be huge
Scientists may have just taken a step towards experimentally proving the existence of Hawking radiation. Using an optical fibre analogue of an event horizon - a lab-created model of black hole physics - researchers from Weizmann Institute of Science in Rehovot, Israel report that they have created stimulated Hawking radiation.

There are other problems with stimulated Hawking radiation experiments; namely, they are rarely unambiguous, since it's impossible to precisely recreate in the lab the conditions around an event horizon.
...
This radiation would mean that black holes are extremely slowly and steadily evaporating, but according to the maths, this radiation is too faint to be detectable by our current instruments.
...
With this experiment, for example, it's difficult to be 100 percent certain that the emission wasn't created by an amplification of normal radiation, although Leonhardt and his team are confident that their experiment did actually produce Hawking radiation.
https://www.sciencealert.com/scient...g-radiation-in-a-lab-analogue-of-a-black-hole