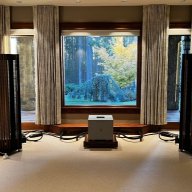 Jun 7, 2014
1,338
2,023
480
It is not easy to see snow in Portland.

I may visit your store room to audition Philum Dac with priior arrangement.
To audition the Electra DAC, we both will have to wait a while. Chips for that DAC are scarce, so the leadtime is a bit long right now, and I don't have one yet. But by the time spring comes 'round, I should be in better shape. You are always welcome.