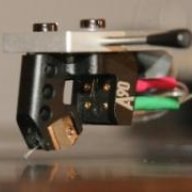 VIP/Donor & WBF Founding Member
May 6, 2010
6,775
1,174
580
But in 2018, scientists unveiled a bombshell discovery - they'd found evidence of a colossal underground reservoir of liquid water at the Martian south pole.

Now, they've taken that discovery a crucial step forward. There's not one, but an entire network of multiple lakes under the southern polar ice cap. And that means that the first reservoir was not a one-off or a freak of Martian nature.

"The existence of a single subglacial lake could be attributed to ad-hoc conditions such as the presence of a volcano under the ice sheet, or some other situation unique to the specific location where we found the first subglacial lake," explained geophysicist Elena Pettinelli of Roma Tre University in Italy to ScienceAlert. She led the research alongside colleague Sebastian Emanuel Lauro.

"The discovery of an entire system of lakes instead, suggests their formation process to be relatively simple and possibly common."

The first subglacial lake was announced just over two years ago. It was discovered using the Mars Advanced Radar for Subsurface and Ionosphere Sounding (MARSIS) instrument on the Mars Express orbiter.
https://www.sciencealert.com/multiple-underground-lakes-of-liquid-water-have-been-found-on-mars