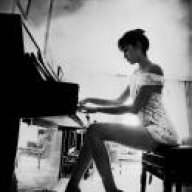 Feb 8, 2011
21,927
601
113
A thread for all genres, ranges, ages, formats, inspirations, in the moment, with comments, pictures, samples, videos, love sharing, ...all that jazz.
Yesterday I was surfing...internet café with a lathé.
This YouTube vidéo came up; I listened to it and I liked it.
So I'm posting it to share it, and I will explore more from her/them, you bet.