I added two tags to this thread: "Xenforo" and "Tags". You'll see how by looking at the screen shot pasted to the bottom of this post. (See: "Tags" above "Options" down by "Post Thread".
This is probably a reasonable explanation of the whats and whys of forum tags:
https://xenforo.com/community/threads/thread-tagging.100267/
YMMV
Feel free to add to the thread.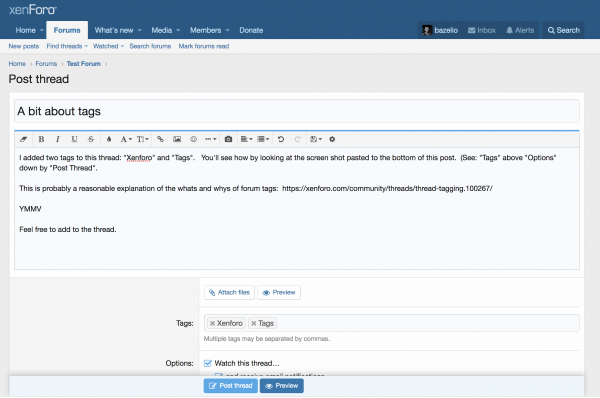 Last edited: