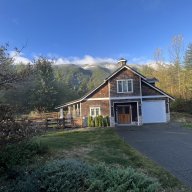 Member Sponsor & WBF Founding Member
Apr 25, 2010
8,350
1,860
400
the system has been really sounding fine lately so tonight I grabbed a couple of superb sounding Classical Lps I have not listened to in a long time (one maybe never) and I was transported to another place and time. One is solo piano, the other large Orchestral.

first; a DG 1980 pressing and 1980 performance (DG 2531 088 tulip) of Martha Argerich, Bach, Toccata BWV911, Parita BWV826, and English Suite No.2 BWV807. wonderful full range piano recording just right to my sensibilities. intimate, super quiet pressing, great sparkle and energy, not strident at all.....full bodied and nicely balanced. looking for a solo piano recording to show off the system? here is one to have. I dimmed the lights and let it flow........

second; a late 90's Decca 'Super Analog' reissue of a 1967 Decca, (KIJC 9238) of Falla:El Amor Brujo-Ballet, Granados:"Goyescas"-intermezzo, Ravel: Pavane Pour Infante Defunte. a 1966 Kenneth Wilkinson recording in Kingsway Hall, London.....and it is superb! amazing sonics and musical flow, space and detail. great tension and sucked me into the vibe of it. very interesting recording and I loved the music. Wow! I've had this record since the late 90's and I'm not sure I've ever played it before. or maybe it simply never touched me like this.

caution; I'm no classical expert......I just like great music and appreciate great sonics too.

just strap these on and enjoy the ride!