Divin Marquis
Divin Marquis was arrived in Korea 2 weeks ago.
Divin Marquis is very surprising speakers much more than Divin Noblesse.
The reason is just Price.
Divin Noblesse : $ 220,000
Divin Marquis : $ 80,000
I think price is very honest and I anticipated Divin Marquis will be nothing like as good as Divin Noblesse.
But Divin Marquis sound quality is very awesome and treble sound is better than Divin Noblesse a bit.
Divin Marquis spec is the highest in Divin Series (21Hz ~ 28KHz)
And Divin Marquis is only speakers is not D'Appolito arrays in Divin Series.
I think Goebel High End tried to make Divin Marquis' fill up space by beautiful treble sound instead of D'Appolito arrays sound.
Not D'Appolito ---> This is only weak point.
The rest is equal to Divin Noblesse.
(Of cause Divin Noblesse is much better. HAHA)
Very Shocking~!!!
About DIGITUS Labs Only One Service in the world
DIGITUS Labs has no Shop.
And I never participate in Korean HI FI Show.
Audition
HI FI show
I think they are meaningless.
I always work in my house.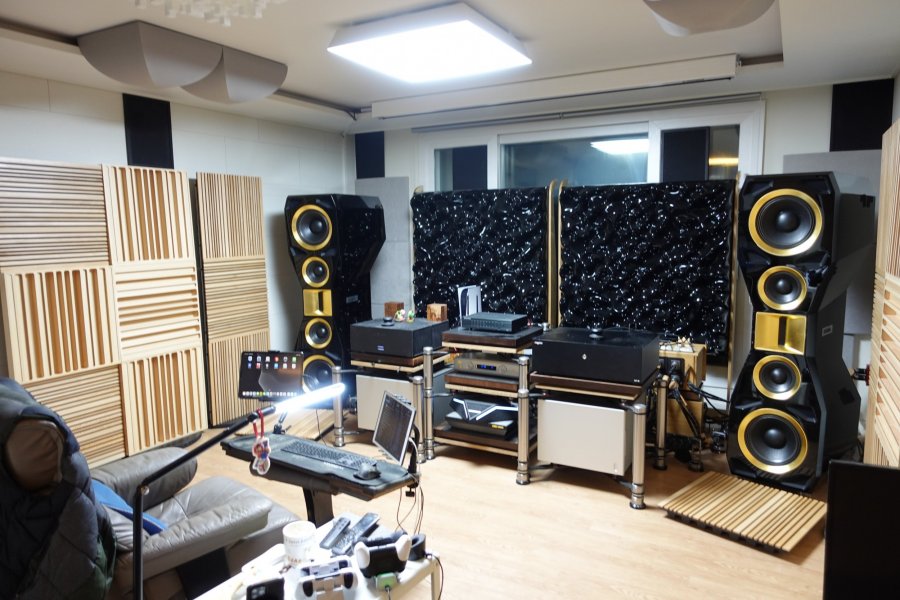 This is my working, gaming space. HAHA
DIGITUS Labs gives customers [[Product Experience Service]].
If you go to HI FI show and find good sound system, can you know which component makes fantastic sound????
IF you answer "Yes", you are GOD.
Now Divin Marquis is in my customer's audio room.
When Divin Marquis is full burn-in, I'll start [Divin Marquis Experience Service].
No payment
In case of damages, do not care
I have been doing my world only one service for 5 years.
I received attention of Korean HI FI market by Taiko Audio Emile and Edward 2 years ago.
And I also received Great attention from them by Goebel High End Oliver.
Last edited: