Life at What's Best Forum has been quite hectic. On October 8 we moved the platform from the venerable but now old and buggy vBulletin 4.2 to Xenforo 2.0. To do this we first had to create a mirror of the entire website and perform a test transfer in the background. This took us three weeks to accomplish. The next stage was to develop the design look and graphics to suit our unique requirements and identity.
Next we ran the test website for two weeks and had a group of "testers" look for issues or things to change to maximize the experience. Once this process was completed, we commenced the actual move with the live website. Our focus was to avoid losing as little data as possible during the transfer, and as you may know we informed all members of the three day window to complete the work.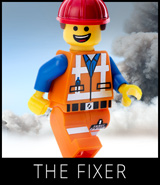 Since the move and the website went live, we have answered many queries and suggestions on things to further fine tune. Most of these were actioned quickly, and we are working on further enhancements on an ongoing basis. We now have a new member of the WBF team called "The Fixer" who is a website designer and coder. He has done all this work for us and is looking after our technology and design needs going forward. We would like to thank all of our members for your patience and help during the move to the new platform.
Part of the strategic reason for upgrading WBF was to create new facilities on the website. We would therefore like to invite members to add their own system photos into our new "Member Systems" gallery. We all love photos of audio gear and we want to really expand this part of the forum. We can only do that with your help, so please feel free to add your own photos.
Another important aspect of any audio forum is member reviews of products or a members system (home visits). These are incredibly useful and informative to anyone looking for opinions on audio products. So please add any product reviews into the relevant threads, and we can then "promote" those to an article and feature them on our home page and include them in our Newsletters.