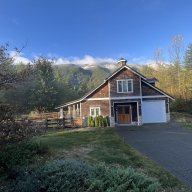 Member Sponsor & WBF Founding Member
It is unreasonable to demand members to respond to measurement based opinions with meaurement based opinions. Because those who are unable to provide them (measurements) may lack those measurements) because they lack the skill and equipment to perform them. Life is unfair that way.

How can a lay person respond to this with measurements?
methinks this whole 'objectivists in the midst of subjectivists' marriage is approaching irreconcilable differences.
(1)a product gets undressed with measurements (by the forum owner, no less), (2)common sense dictates defenders (both resident and stake holders from the outside) rush in to defend both objectively and subjectively (how can they not?). (3) the special status of this sub-forum gets tested for it's wildly naïve charter (4) name calling breaks out. (5)chaos.
deja vu all over again......in honor of our dear departed Yogi.